Our Services at Living Water Pond & Garden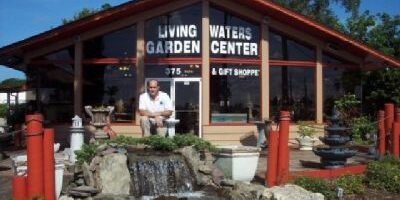 Backyard Ecosystem Fish Ponds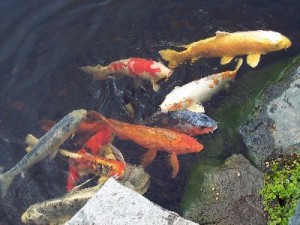 A fish pond or Water Garden as it is sometimes referred to is made up of many different parts and when those parts are assembled together correctly by a professional pond contractor builder/installer.
Disappearing or Pondless Waterfalls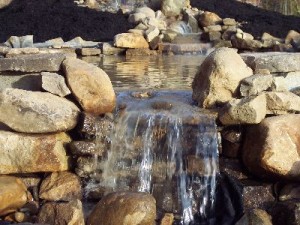 Are you interested in installing a  water feature in your yard, but concerned about the safety and liabilities of having a pond? Or are you apprehensive about taking on the responsibility of maintaining a full-fledged ecosystem?
Garden Fountains and Pool Fountains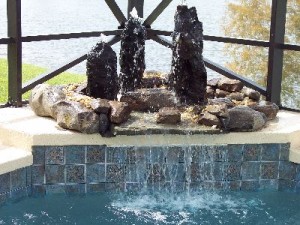 Water features provide homeowners with a unique and creative way to decorate their outdoor living  space. Many homeowners desire the soothing sounds of running water, but are just not ready for a pond or simply can't afford one yet.

Pond & Landscape Lighting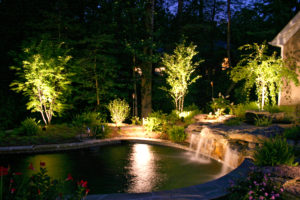 Add a new dimension to your pond by bringing it to life at night with underwater LED lighting . With today's busy lifestyle, it is often difficult to enjoy your pond or landscape during the day. With Aquascape's complete line of pond and LED landscape lighting, maximum enjoyment of your garden is easy - day or night.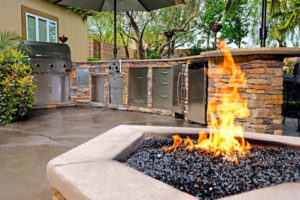 Even on the West Coast of Florida the nights can become chilly and a nice outdoor fireplace will provide the comfort and relaxation area that you desire. Why not create and outdoor space that allows you to make smore's with the grandchildren or have a glass a wine and book for total rest and relaxation.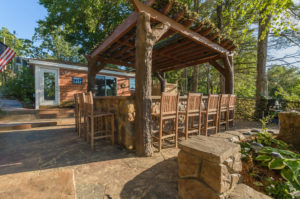 Today's homeowners are looking to the outdoors to extend their living spaces. We can create and area that allows you to prep, cook and in your backyard. Outdoor kitchens have many options and no matter how large or small your space is, we can design and build a functional entertaining area.