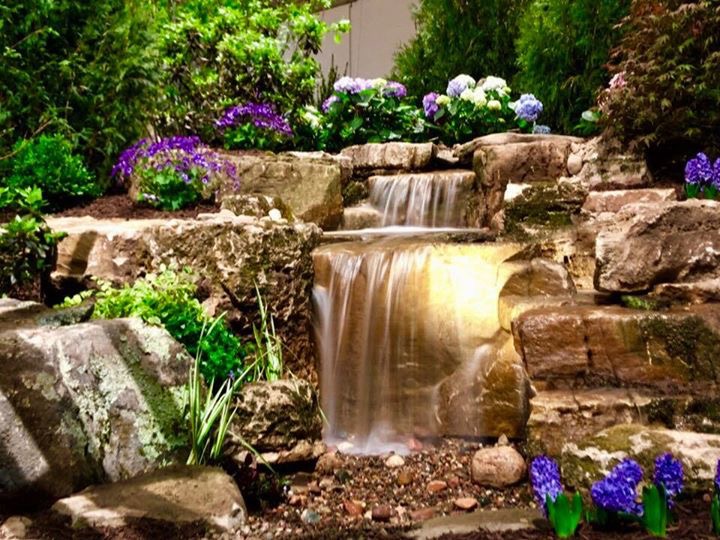 Lighting

1 Watt Light, Installed | $200

3 Watt Light, Installed | $300
The addition of lighting to a waterscape feature allows owners to experience the full enjoyment of their waterfeature at night.
To ensure years of carefree enjoyment, we only use the highest quality LED light fixtures with a full five year replacement warranty and an estimated 40,000 hour lifespan. These fixtures are super energy efficient with only about a 20% operating cost compared to a traditional halogen light.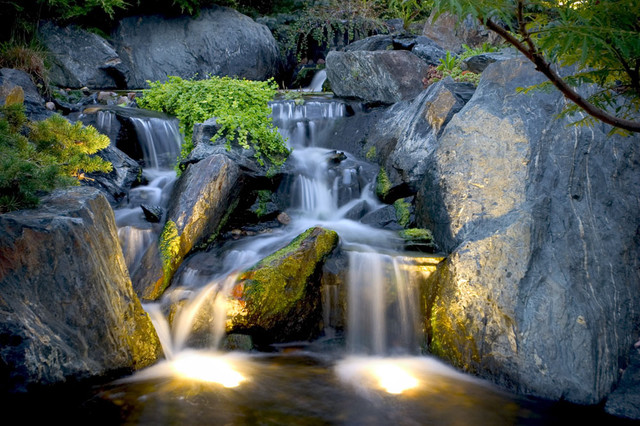 Additional Stream

Per Foot of Stream | $225
Waterscapes become the focal point of any backyard. The waterfalls bring the excitement of sound and crashing water into a variety of settings, but streams are the enticement for all the wondrous wildlife we cherish.
Birds, butterflies, and dragonflies add color and use the slow moving water of the stream to bathe and drink. Pets also love drinking the fresh, cool, naturally filtered water. Adding a stream to a water feature gives it the natural look of a mountain creek with multiple falls.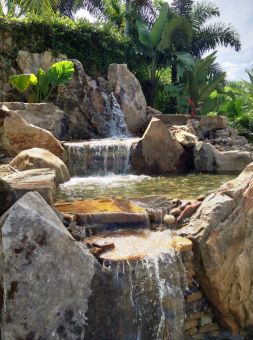 Additional Waterfall Height

Upgrade your waterfall height | $1,500 per foot

Our packages include standard sizing but there are many options available to choose from. We offer larger, more dramatic waterfalls by installing extra footage to the height.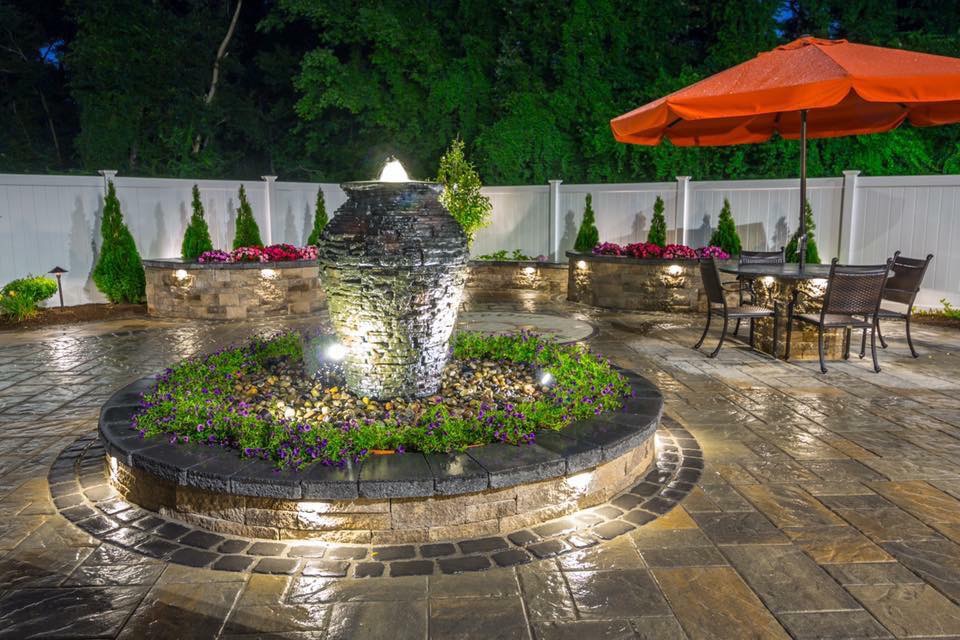 Aquadeck
Starting at $5,000
Let us create an aquadeck feature to enhance your pond/waterfall package.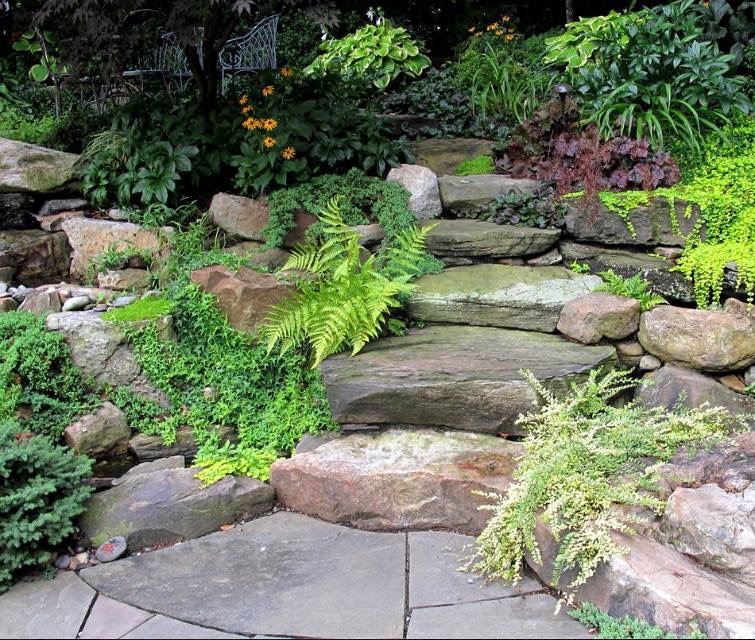 Additional Features and Add-On's

Various Pricing
Choose from Fish, Aquatic Plants, Hardscape and Landscaping to complete your pond or waterfall feature. We will help you choose the items that fit your climate, location and maintenance needs. Contact us today to get started.